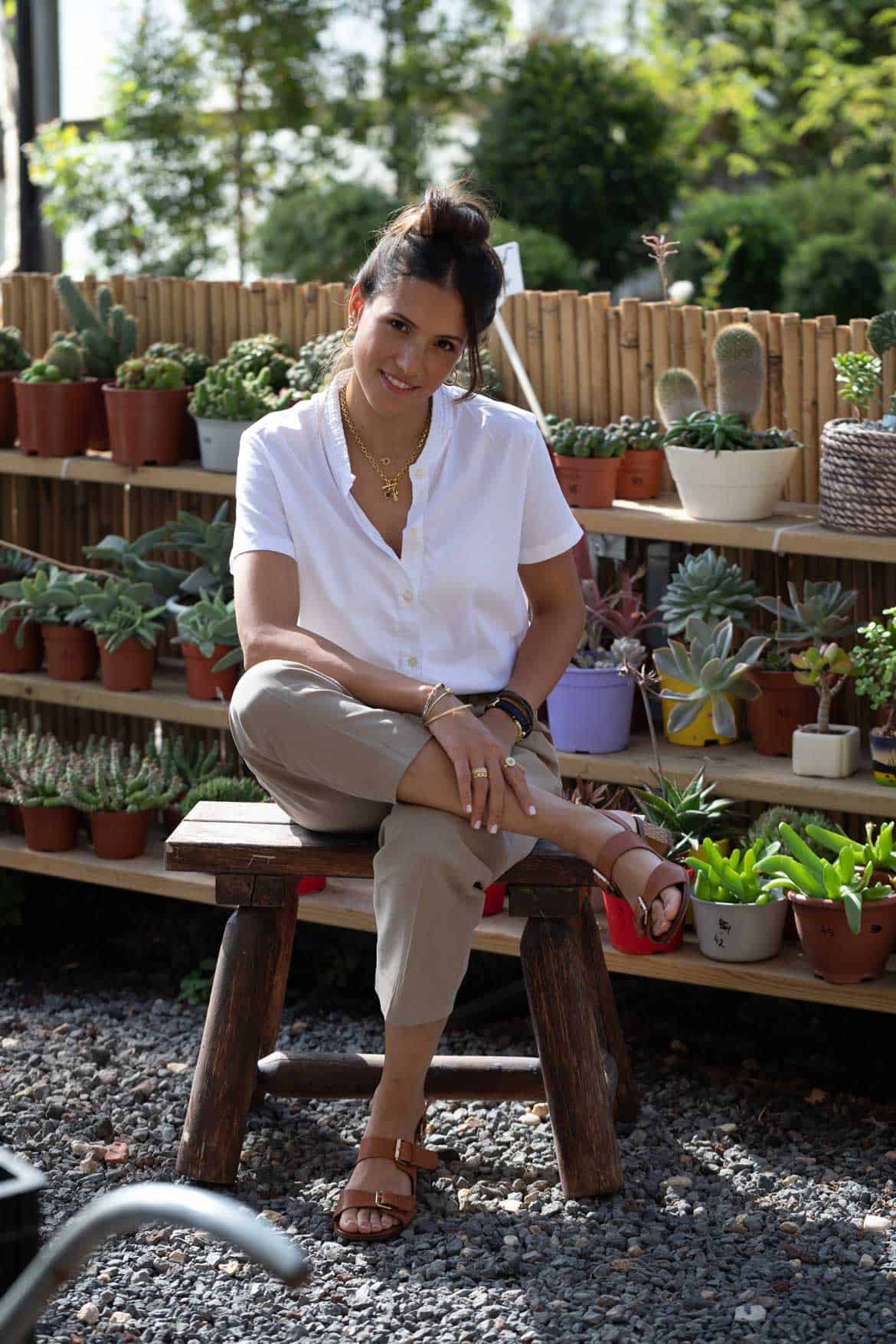 A little bit about myself…
My name is Niv Kimchi,
I can define myself in many ways — a woman, a wife, a mother, an acrobat, an academic and a jeweler!
Long before I graduated from Shenkar College with a degree in Jewelry Design, I found joy in self-expression through various materials. I painted, usually landscapes and scenes from nature, and of course, I created jewelry.
I have a special love and connection with the gold. In my eyes, this mineral is one of nature's most stunning gifts. All of my pieces are handmade, of pure gold 18k, 22k, 24k, and some are adorned with gemstones and diamonds.
The collection is inspired by snapshots from my day-to-day life. Little moments, intensified, captured in a divine and powerful lens — the eyes. From the elegance of nature — an acorn, a blossoming branch — to the simplicity of my mother's spiraled lemon pie, embodied in a spiral.
Each piece of my jewelry carries a story, an idea, an image, a voice that sets it apart. There is a fullness of character, a depth of emotion, a vibration of energy that will be felt by the anyone who wears it and brings her soul to to complete the work of art
I hope you like my designs, but more importantly, I hope my jewelry helps you connect to moments of beauty and inspiration in your own life